Is it time to move forward and leave behind pride parades ?
politics
In an inclusive society , do I want to be treated differently to others , If equality is what I want , do I really need a Month long celebration of my sexual attractions when others dont . Does anyone really care who I'm attracted to . Should I not just integrate with other people as fellow human beings or do I want a parallel society based on my sexuality ?? .
There are groups on the political left who thrive on dividing people . They turn Gay against Christian , Gay against Jew , Woman against Man , Mother against Child, Old against young and much of it is done in the lgbt name . In Chicago for example a number of Jewish Gays with the star of david on their flags were told to leave because they.. "made people feel unsafe," and the parade was "pro-Palestinian" and "anti-Zionist" .Laurel Grauer, a member of the Jewish LGBTQ organization, told the Windy City Times "it was a flag from my congregation which celebrates my queer, Jewish identity which I have done for over a decade marching in the Dyke March with the same flag.They were telling me to leave because my flag was a trigger to people that they found offensive"
In Ireland , people go out of there way to mock their fellow man because of his faith . Remember , Catholics are your parents , grandparents , neighbours , brothers , sisters and friends .
---
IS ALL THIS REALLY NECESSARY ?
---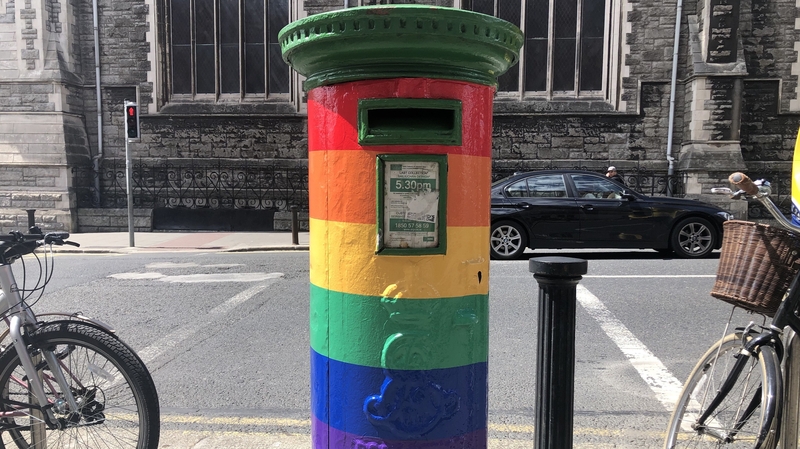 ---
Rainbow Flag Flying above GPO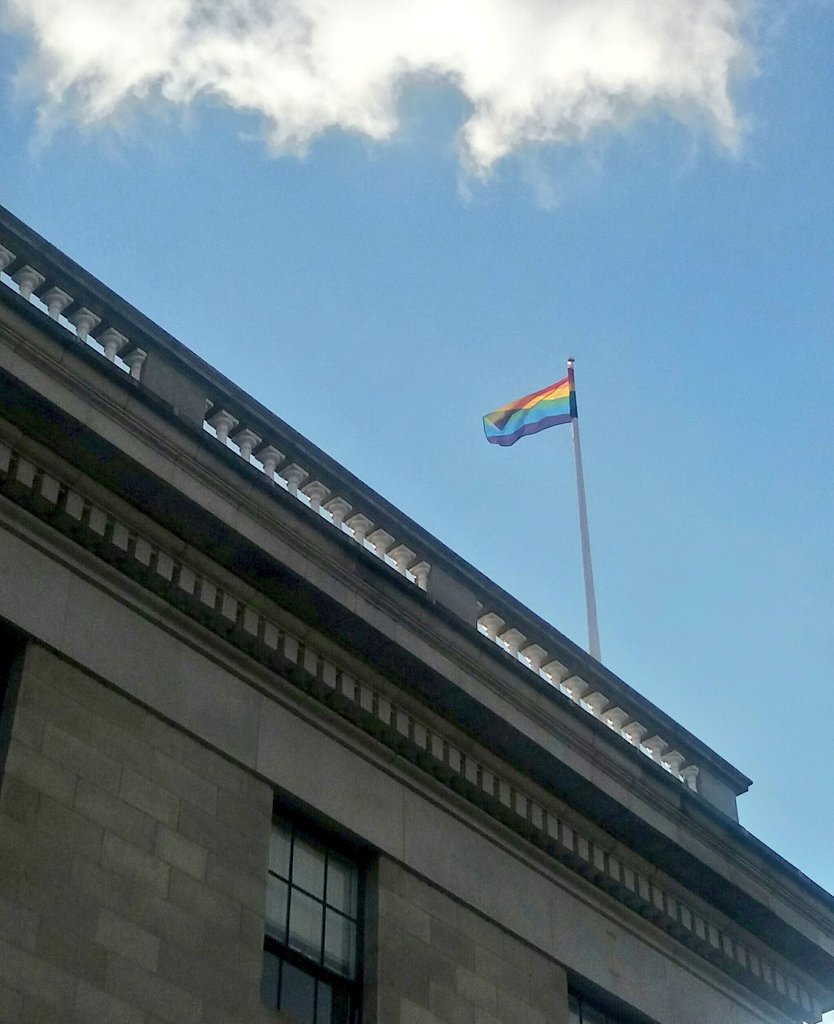 ---
Rainbow Flags Department of Justice Dublin