A quick look at the government's new housing strategy
politics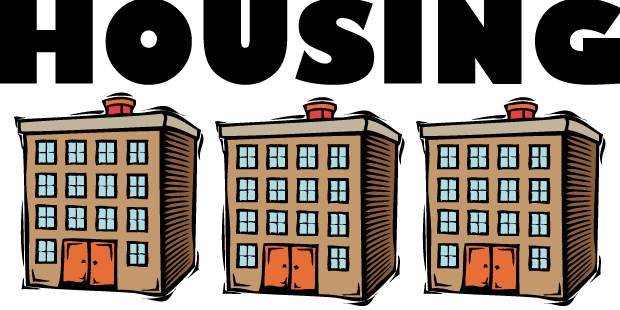 I listened to Simon Coveney , the Minister for housing on RTE's Prime Time .

He said in the future there will be No More Private Housing Estates or traditional forms of housing i.e (3 bed Semis with a garden)

He also said that from now on Every Council house will have a Private house beside it and this will solve the social problems of the past in relation to council estates .

However , I dont get this idea .

Lets say you live in a Council house but the people next door live in a private house .

How is your neighbour having stuff that you dont going to help you in any way .

How is your neighbour having a good job going to help you to get a good job ?

How is your neighbour having a nice car going to help you to get a nice car ?

If your neighbours kids go to Trinity , how is that going to help your kids go to Trinity ?

If your neighbours kids are well behaved , how is that going to help your kids to be well behaved ?

Maybe its just me , maybe I'm being silly , but I really and truly cannot see how my neighbour living in a private house or having a good job or having stuff that I dont have is going thelp me in any shape or form whatsoever .

Yet , this is the new housing policy in Ireland .

It seems to me that our government just dont want to cough up the money for social housing so they hatched this plan instead .

They will use the money from the sale of the private housing to pay for the construction of the estates .

But realistically , who is going to pay for a house when you can get the one next door for free .

Mr Coveney also suggested that the Future will be apartment living . He made reference to his time living in a Brussels apartment block (not the best of examples given their problems with extremism under the noses of authorities) . but anyhow .

Apartment living is a terrible life for people with children , you have to constantly watch your children and if they go outside , you have to go with them , the only open spaces are usually car parks , bin storage areas or roof gardens , even if there is a playground you'd be mad to let your children go out there on their own .

Most people with Families want a traditional home , they want a safe little garden for their children to play , somewhere to have a BBQ in the summer , a place to relax , somewhare thats suitable for a family .

However Mr Coveney clearly stated that this kind of traditional home is now going to be a thing of the past . I think this is terrible , its going to be bad for families , bad for children and bad for everybody . (except property developers)

People must let Mr Coveney and his partners in government Know that they object to this new housing strategy , otherwise , our families and future generations are going to suffer big time.