Coronation Street , your havin a laugh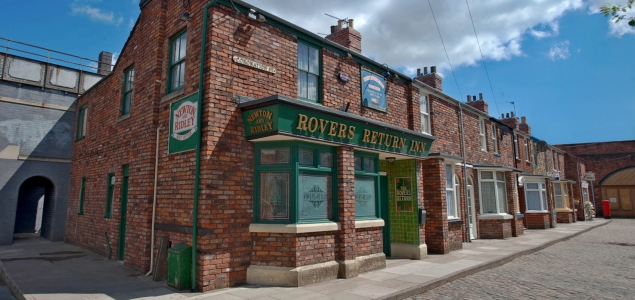 Ok So . deep breath .
Let me get this straight
We have a gay Vicar who cheats on his boyfriend , conceals a murder , is constantly telling lies , turns his back on his drug addicted brother and has a tattoo that looks like hes served time in Wakefield prison .
This gay Vicar is then snogging the face of another gay bloke named Todd , although Todd did have a child with a woman before he realised he was gay , anyway Todd is also a compulsive liar and even destroyed his mother Eileen's relationship out of hate . This guy Todd is also concealing a murder and in addition has blamed the murder on his own half Brother's deceased Dad .
so far so good . Very nice people .
The Vicar and Todd then sit down with the Bishop and discuss how progressive the church has become , how accepting everybody is of gay vicars and how marvellous their church is .
Then Todd brings up the subject of the Gay Cake in Northern Ireland and how ridiculous it was somebody wouldn't bake a cake .
Of course , there was no mention of the fact that the cake was not the issue , it was the message on the cake that was the issue .
Somebody wanted a baker with strong catholic beliefs to bake a cake with the message "support gay marriage" , the baker refused and was brought to court were a judge found him guilty of discrimination .
lets say this baker was a gay man , and somebody asked him to bake a cake with the message "do not support gay marriage" , but the gay baker refused , would the writers of coronation street be so quick to judge , would the legal system in Northern Ireland even hear such a case ?
I think it is very sad , that Coronation street has allowed its writers to impose their own personal views on millions of viewers .
There is a clear political agenda now in Coronation Street .
We get enough of this stuff every time we open our newspaper or turn on the news , its day in and day out and quite frankly , its getting boring at this stage .
reality check
There are 55 characters in Coronation Street .
6 of those are gay (or 11%) .
The national average of gay people in the UK is 1.5% according to the National Statistics Office .
This means Coronation Street has 7 times more gay people than the national average .
thetricolour.com