Barry Hawkins told 'get cancer' by online troll
Sat , 11 Aug 2018 , 4:53 pm
Former World Championship finalist Barry Hawkins has revealed online abuse he suffered after he was beaten by David Gilbert in the semi-finals of the World Open.
Hawkins, 39, posted a screenshot of a message, which called for him to "get cancer" and "to die".
The world number seven lost 6-4 to Gilbert, who is ranked 22 places below him in 29th.
Former world champion Neil Robertson tweeted his support for Hawkins.
The 36-year-old Australian said: "This is the most pathetic rubbish I had to put up with two years ago with no consequences. It's time these people got punished"
Meanwhile, Mark Williams, who had been trailing 5-2, came back to beat Noppon Saengkham 6-5 in the other semi-final.
Snooker
World Snooker Championship 2019: Match schedule
John Higgins wins with broken rib injury at Scottish Open
Tour Championship: Ronnie O'Sullivan holds lead over Neil Robertson
Selby crashes out in China but McGill wins despite oversleeping
Leo Scullion thrilled to referee first World Championship final
Barry Hawkins told 'get cancer' by Twitter troll
Darren Morgan reignites Williams feud after being banned for forfeiting match
Q School: Barry Pinches faces Luke in father-and-son battle of the baize
World Snooker Championship 2019: Scores updates, schedule and results
Stephen Lee: Banned snooker player denies charge of working illegally in Hong Kong
World Championships 2017: Gary Wilson to bask in Ronnie O'Sullivan limelight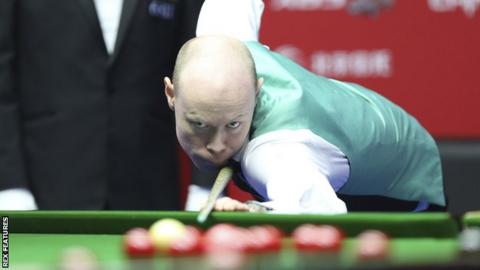 UK Snooker Championship 2017: Barry Hawkins says he is refocused on snooker
Member Activity
today , 12:56 pm
is there any straight people left in the soaps anymore I mean Rana Nazir turning gay was the icing on the cake for me in the...
today , 12:55 pm
add charity dingal to your list , she's bisex plus now you have the trans guy Matty Barton. Its supposed to be a rural farmin...