O'Sullivan beats Lisowski in York
Wed , 5 Dec 2018 , 3:24 pm
Ronnie O'Sullivan remained on course for a record-breaking seventh UK Championship title with a devastating 6-1 win over Jack Lisowski.
In-form world number 17 Lisowski led 1-0 after an encouraging start.
But he missed a number of regulation pots and the five-time world champion capitalised in clinical fashion.
O'Sullivan led 3-1 at the interval and breaks of 118 and 112 helped secure a 17th UK last-eight appearance against either Ding Junhui or Martin O'Donnell.
More to follow.
Sign up to My Sport to follow snooker news and reports on the BBC Sport app.
Snooker
World Snooker Championship 2019: Match schedule
John Higgins wins with broken rib injury at Scottish Open
Tour Championship: Ronnie O'Sullivan holds lead over Neil Robertson
Selby crashes out in China but McGill wins despite oversleeping
Leo Scullion thrilled to referee first World Championship final
Barry Hawkins told 'get cancer' by Twitter troll
Darren Morgan reignites Williams feud after being banned for forfeiting match
Q School: Barry Pinches faces Luke in father-and-son battle of the baize
World Snooker Championship 2019: Scores updates, schedule and results
Stephen Lee: Banned snooker player denies charge of working illegally in Hong Kong
World Championships 2017: Gary Wilson to bask in Ronnie O'Sullivan limelight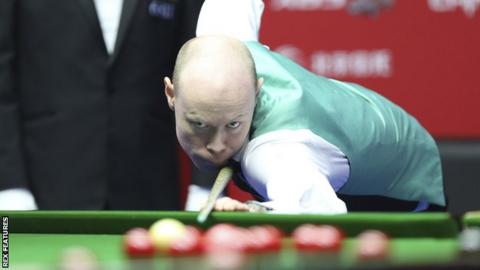 UK Snooker Championship 2017: Barry Hawkins says he is refocused on snooker
Member Activity
today , 12:56 pm
is there any straight people left in the soaps anymore I mean Rana Nazir turning gay was the icing on the cake for me in the...
today , 12:55 pm
add charity dingal to your list , she's bisex plus now you have the trans guy Matty Barton. Its supposed to be a rural farmin...