Supposed Brexit Racism now thought to be work of pro EU Poles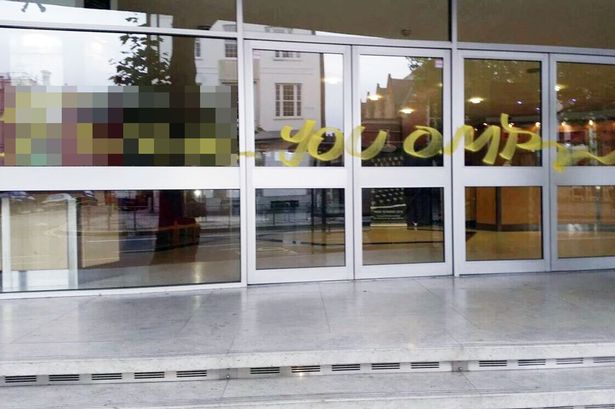 The Day After the Brexit result in Britain , These two words were sprayed on the front of the Polish Social and Cultural Association (POSK) in west London .
You OMP
These two little words sparked outrage among pro EU campaigners accusing the Brexit result of fuelling racism and xenophobia .
Indeed , these two words made headlines in all the Major Newspapers

'Racist' abuse scrawled on Polish cultural centre' - daily mail
'graffit hate crime' - independent
'explosion in racism against immigrants' daily star
'racially motivated graffiti ' mirror uk

However , it now turns out that the word "OMP" is a Polish abbreviation for Ośrodek Myśli Politycznej (
The
Centre for Political Thought) which is a conservative think tank based in Kraków, Poland .
Therefore , the person who sprayed the graffiti was most likely a Pole angry at eurosceptic Poles because
he lost the referendum result .
thetricolour.com
politicscomments
the Duke
If these people in labour like communism so much why dont they go live in North Korea ?? why do they want to bring north korea to Ireland . the first thing to go in a communist regime is your ability to change your government , the next is your right to disagree with them , the next is your standard of living , everyone ends up in poverty while their government get rich
20
Mayo's Conn Rangers #MyLOI Initiative taking off
thetricolour.com
PREVIEW | "There is big excitement in the group" - Benson ahead of sold-out Shamrock Rovers clash
thetricolour.com
Knocklyon United leading the way through their Football For All programmes
thetricolour.com