Jordan Brown vs Pang Junxu Decider! | End Of Match | 2022 Cazoo British Open Qualifiers
thetricolour.com
Get To Know: Xiao Guodong 🇨🇳
thetricolour.com
2022 Electric Ireland GAA Minor Star Football Team of the Year
Electric Ireland, proud sponsor of the GAA Minor Championships, is pleased to spotlight 15 outstanding performers from the 2022 Minor Football season, today unveiling the 2022 Electric Ireland GAA Minor Star Football Team of the Year and the Electric Ireland Minor Star Football Player of the Year.This season, Electric Ireland
thetricolour.com
Biggest ever USGAA Finals take place this weekend
One of the most anticipated weekends of the GAA calendar in the USA, the USGAA Finals takes place this weekend.Gaelic Park in Chicago will host the quarter-finals on August 19 with the competition culminating with the championship games on August 21st.120 teams will participate from Junior D up to the
thetricolour.com
Email : letters@thetricolour.com
Supposed Brexit Racism now thought to be work of pro EU Poles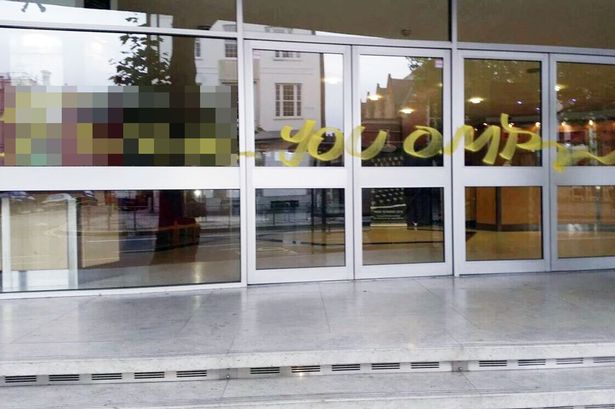 The Day After the Brexit result in Britain , These two words were sprayed on the front of the Polish Social and Cultural Association (POSK) in west London .
You OMP
These two little words sparked outrage among pro EU campaigners accusing the Brexit result of fuelling racism and xenophobia .
Indeed , these two words made headlines in all the Major Newspapers

'Racist' abuse scrawled on Polish cultural centre' - daily mail
'graffit hate crime' - independent
'explosion in racism against immigrants' daily star
'racially motivated graffiti ' mirror uk

However , it now turns out that the word "OMP" is a Polish abbreviation for Ośrodek Myśli Politycznej (
The
Centre for Political Thought) which is a conservative think tank based in Kraków, Poland .
Therefore , the person who sprayed the graffiti was most likely a Pole angry at eurosceptic Poles because
he lost the referendum result .
thetricolour.com
Email : letters@thetricolour.com
politicscomments
Ivaus ☘
IRELAND IS SOVEREIGN,always was and is under OUR CONSTITUTION.When was the Constitution of Ireland abolished,and by whom?
20
dublin lad
his party identity ireland were the first to challenge the consensus and ruffle some feathers. I like the idea of a sovereign ireland were we can control our borders and our laws . they probably went a bit far on certain issues but its good to open debate around these things.
Ro
I hope peter is ok and will contact his family soon. I never knew him only of his political party identity ireland but its a difficult road for people when they voice political beliefs that go against the narrative in Ireland. I recently saw a left-wing group (@IrlagainstFash) actually celebrating getting people fired from their jobs because of the person's political beliefs while at the same time banging on about 'workers rights' and 'the working class' and 'wo
10
HIGHLIGHTS: Saints 1-0 Sligo Rovers (14/08/22)
thetricolour.com
'THE CLOCK' Goal of the Month Nominees - June/July 2022
thetricolour.com