Leinster Minor Football Round 1
Home / Leinster Minor Football Round 1
April 24th, 2019
Electric Ireland Leinster Minor Football Championship Round 1
Dublin 4-10 Meath 2-10
Louth 3-16 Kilkenny 3-8
Kildare 1-16 Wicklow 0-12
Westmeath 2-8 Longford 0-8
Offaly 1-10 Wexford 1-9
Carlow 0-11 Laois 0-11
Last night the Electric Ireland Leinster Minor Football Championship kicked off in earnest as all 12 Counties were in action. Reigning championsMeath got their defense underway in Parnell Park as they faced Dublin. It wasnt to be for the Royals as they lost out by 2 goals 4-10 to 2-10 in a lively encounter. Early goals were exchanged with Aaron Chinchilla scoring for Meath only to see it cancelled out shortly afterwards by Sean Purcell. The roles then reversed as it was Dublin who netted next through Robbie Bolger before David Bell responded for the visitors to leave it all square at the break. The second half was where goals proved the difference as Ryan ODwyer and a late strike by Luke Swan were enough to ultimately give the home side the win.
Last years beaten Leinster finalists,Kildare, finished strongly to see off a gallantWicklowside in their first round clash. The teams were level at 0-10 apiece mid-way through the second-half, but Kildare pulled clear thereafter and made the win safe when Adam Conneely struck for a brilliant late goal.
AKilkennyminor team managed by DJ Carey made a welcome return to the Leinster Championship as they hosted Louth in Nowlan Park. The Cats produced a creditable performance, scoring three goals against before losing out by eight points in the end on a score-line of 3-16 to 3-08.
There were wins tonight too forOffalyoverWexford, as they held off the Model County by a solitary score in Enniscorthy,andWestmeath proved to strong for a gallant Longford side. There was one draw in the Round with neighbours Carlow and Laois unable to be seperated in Carlow IT.
This years Leinster Minor Football Championship is divided into three groups of four, with the Round 2 matches taking place in two weeks time.
Posted under: Latest News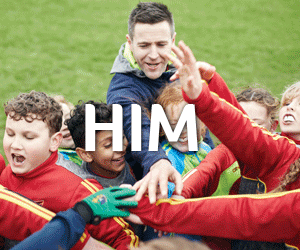 April 24th, 2019
April 19th, 2019
April 10th, 2019
thetricolour.com