That awkward moment when Caoimhin Kelleher met a Derby fan after knocking them out the cup 😅🫣
thetricolour.com
Ogbene spotting his Mam before a game is the wholesome content we all need 🥹💚
thetricolour.com
For sale Original Apple iPhone 14 Pro 14 Pro Max 13 Pro Max 12 Pro Max Apple MacBook M1 Pro if interested WhatsApp us + 2250566563329
contact us for more pictures and prices by WhatsApp + 225 66 56 33 29 iPhone 14 Pro iPhone 14 Pro Max New Release! NOW SELLING & READY TO SHIP! Guaranteed Fast shipping 100% Guaranteed After-Sales support 100% Guaranteed Genuine/Authentic Product 100% Guaranteed Factory warranty (International) 100% Safe express Door-to-Door Delivery Factory Sealed
thetricolour.com
Wholesales Original iPollo V1,Jasminer X4,iBeLink BM-K1Max Crypto Miners
Shenzhen Global Technology Co,. Ltd is a professional supplier with well-equipped testing facilities and strong technical force with a wide range of good quality ,reasonable prices and stylish designs , our products are extensively used in crypto miners and other computers parts/industries . Model V1 from iPollo mining EtHash algorithm
thetricolour.com
Email : letters@thetricolour.com
Corn Uí Dhúill Quarter Final Draw
Home Corn U Dhill Quarter Final Draw
December 6th, 2022
Today the draw for the Quarter Final of the Leinster GAA Post Primary Senior A Corn U Dhill Championship took place.
In the Draw were Coliste Eoin of Dublin and St Peters College of Wexford.

The result saw St Peters drawn to play the winners of Dublin North and Offaly Schools, while Coliste Eoin receive a Bye to the Semi Final stages.
The details for this fixture will be announced in due course following the result of the Dublin North and Offaly Schools game this weekend.
Keep up to date on all Leinster GAA Post Primary Schools Results & Fixtures Here
Posted under: Latest News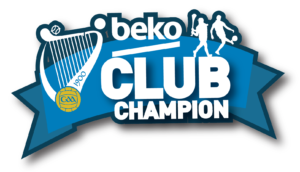 December 6th, 2022
December 6th, 2022
December 4th, 2022
thetricolour.com
Email : letters@thetricolour.com
That awkward moment when Caoimhin Kelleher met a Derby fan after knocking them out the cup 😅🫣
thetricolour.com
Ogbene spotting his Mam before a game is the wholesome content we all need 🥹💚
thetricolour.com